Our Historic Downtown blends with the signs of old Route 66 where buildings from 1901-1940 are being refurbished for new businesses and meets the nostalgia of Western days of old. The Spirit of the West is still evident by cowboys cinched up for a day on the range. Working ranches are still active and the clink of spurs along the sidewalk is just a way of life.
The Sayre City Park invites vacationers to stop and play a game of golf, miniature golf, to fish, swim, take a walk along the walking trail, or stay the night in RV Park / Campgrounds.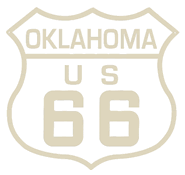 Visit the Shortgrass Country Museum and learn of the railroad history of Sayre or of the Legendary Walter Merrick, renowned as the first quarter horse breeder and champion quarter horse owner.
You'll have to stay awhile....Few things are more stirring than our magnificent sunsets.